The Laternenfest at Annie's kindergarten is always pretty much the same. So it is fun to compare the years: 2008, 2009 (which is just a brief mention and has no pictures, as Annie was having a total meltdown the entire time), and 2010. I can't believe what a wee girl Annie was we we came to Innsbruck. Wow, what an adventure.
As I say, not much changes year to year. The kids gather around 4:00, close to sundown.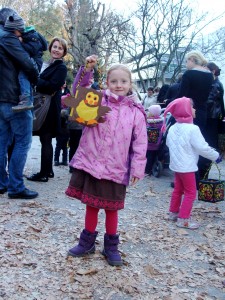 Annie favours the tight-lipped grin these days for photos…as you can see: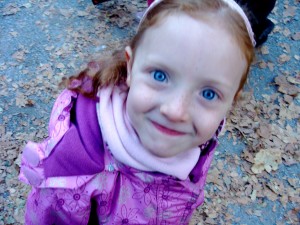 Then the teachers do their best to corral the children into a line with their assigned partner.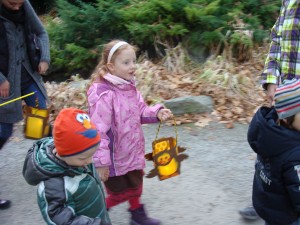 The kids sing their song (the same one Markus used to sing as a boy) and they all meet in the park pavilion. After a short speech, the children sing together in German and then in their other language (English, Italian or French). A brass band plays some pretty music and then we all have Lebkuchen and punch.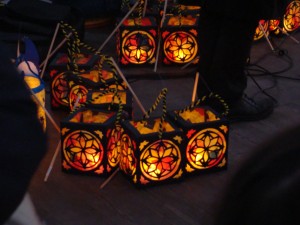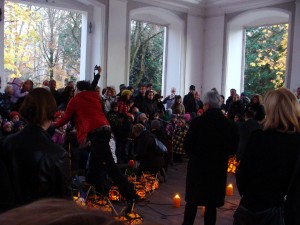 It always chokes me up a bit, maybe especially this year as it will likely  be Annie's last Laternenfest. Nice memories to have of our time in Austria.