The guests came from many places. From the UK, Austria, Germany, France. From Canada. All descending on Paris in the springtime.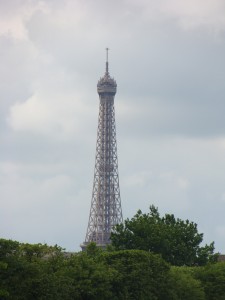 So much rain pouring down all week. Would it ever stop? The rain stopped. For that one day only.
The Rodin Museum closed their doors to the public, opened their doors to our special gathering. Pictures were taken by The Thinker, thinking about this lovey day no doubt. We gathered on the beautiful lawn, in front of a quiet pond.
They walked out of the trees together. The bride glowing, happy. More beautiful than I've ever seen her. The groom handsome and confident and caring.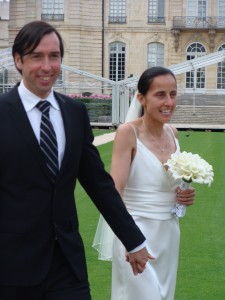 Words were exchanged, heartfelt and tear-inducing. Everyone cheered.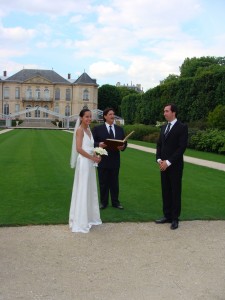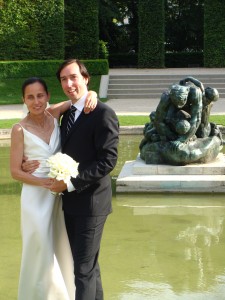 An amusing transition from the ceremony to the reception. A bride in flip-flops and 20 lovely-dressed people riding the grimy Paris subway. Many, many heads turned and smiles given.
Dinner in the winter garden at a gorgeous hotel. Food to savour, from beginning to end. Introductions and speeches, kisses exchanged on top of chairs and under the table. Much, much laughter.
Congratulations Ryan and Renata. May an entire lifetime of happiness and growth and love be yours.