We  had a great week with the Ravenhills. I loved the long conversations, great laughs and getting to know Emily and Amanda better. We stayed up late, talking on the balcony or drinking at a local bar. It was a welcome gift from home.
And of course we had interesting times touring around Innsbruck and area. I remember always enjoying showing off Victoria to guests, and Austria is even more fun, especially when visitors have never been to Europe. The history and buildings and landscape are impressive even before we hit the attractions. As with every visit, there were some successful adventures as well as some duds, but overall I think they left knowing a bit more about our part of the world.
Since I have a zillion photos, thanks to Mike's obsessive diligent photo taking, I'll let the pictures (mostly) speak for themselves. Enjoy.
1. Walking up to the Alpenzoo, where springtime was in full swing with lots of animal babies.
2. Bling-bling tour of the Swarovski museum. It was too modern/kitschy for the Ravenhills' taste, but oh did we have fun in the gift shop.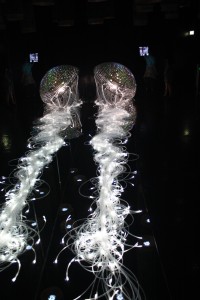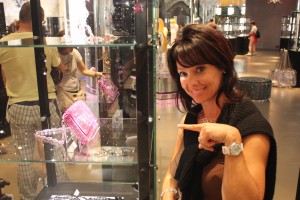 3. Very cool tour of the Red Bull Hanger 7 aviation museum in Salzburg. This testosterone session nicely balanced out  crystal world. Those dudes are marketing geniuses, given that the drink is, well, great if you are totally wasted.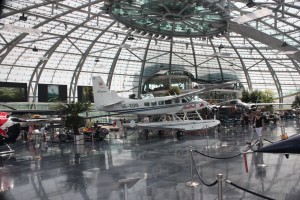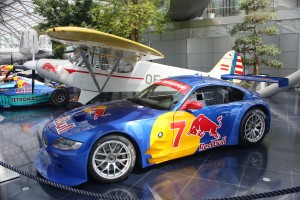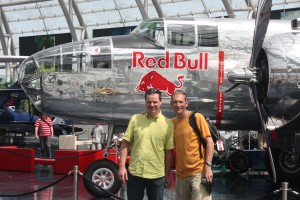 3. Touring the medieval Hohensalzburg Fortress overlooking this historic city was impressive, even a second time. The view from the tower is magnificent, and shows why this castle was never captured in battle. And a massive pretzel at the end of the day…what could be better?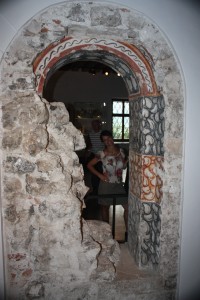 4. A challenging hike up the Alps with lots of photo ops and tasty traditional Austrian fare to make it worthwhile.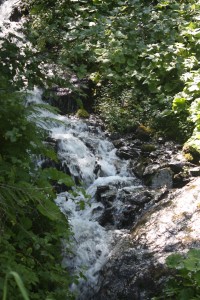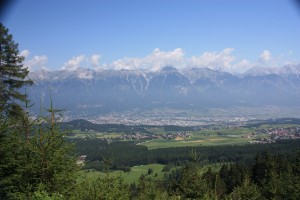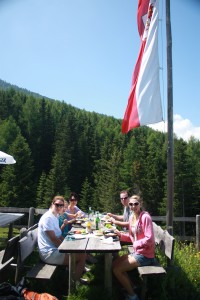 Tempted? I'll be back in Austria in September if you want to make you travel arrangements to visit.