Nov. 13th and we have already managed to experience our first day skiing for winter 2011/2012!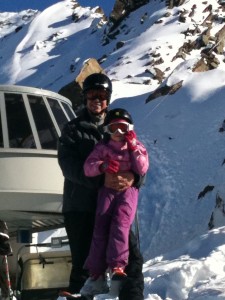 It was a long, crappy week for us, so yesterday it just popped into my head, "Let's go skiing!" Markus researched which hills were open, and this morning off we went. We had to drive 90 minutes to hit a mountain over 2000m high (Hochgurgle…what a ridiculous name!), but that was fine by me.
We had a great day. Both Annie and I needed a run or two to get back in the swing of things, but it was fine after that. At one point we were on a wide space, not too steep, which is my favourite place to ski as I don't have to stress about falling over the edge of a cliff. I was having fun and picking up some good speed, thinking "I'm really moving", when I look over and see my girl staying nicely ahead of me! She still does a lot of snowplowing, so she is going to be a speed demon once her technique improves.
The view from the top was stunning, and we tried to capture it with the iPhone.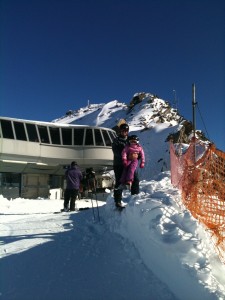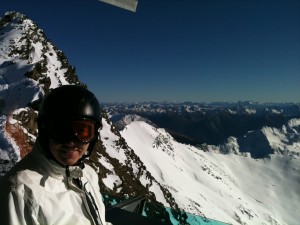 Markus even tells me that part of these mountains are in Italy. Followers of my blog know that the proximity of other nations never gets old for me. You can take the girl out of Winnipeg…..
The day ended in tears of exhaustion, as many of our ski days do, but that is a fine trade-off for a day among the beauty of the mountains, fresh air, and fun with the family.