5-years-old is such a fun age for lots of reasons. But one of the main ones is that I get to witness the transition between little child and big girl.
Some days I find Annie practicing her super-model poses (not taught by me, I swear!)…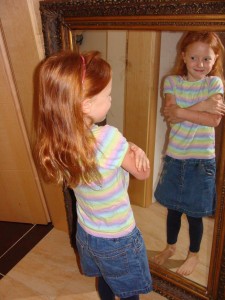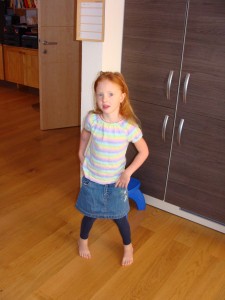 And other days she still likes to snuggle up in the laundry basket!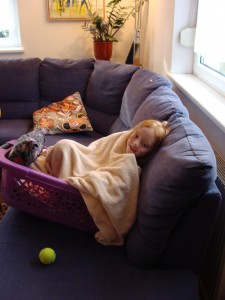 What a monkey! I think I'll keep her.