For the second year in a row, my good friend Nicole from California, made us a US Thanksgiving dinner. (She will be in London for the actual weekend, so we celebrated early.)
Although Nicole is a vegetarian, she ordered and cooked a huge turkey, enough for two or three times the people attending. (Yeah, left overs!) We had beets and mashed potatoes, salad and lentils, puffed pastry filled with spinach and mushrooms, gravy and enough stuffing (both vegetarian and non) to feed an army. So, so delicious. We ate, as is the tradition, until we were exploding. It was great fun.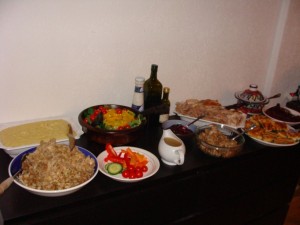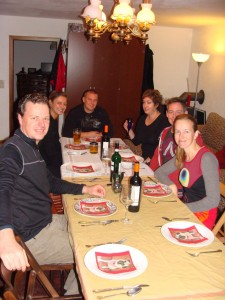 Margriet and Philip were there  with Annie's best friend Chloe and her brother Julian, so she had an awesome time as well.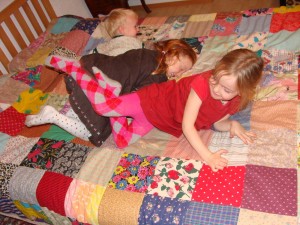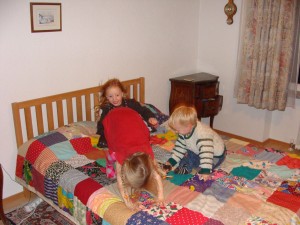 Other guests included two couples who are Nicole's neighbours, three locals and one woman from Galiano Island. B.C.! How you go from there to Kufstein, Tirol, is a wonder. We had some good chats about Canada and also about the differences between the school systems. (Both of us, being egalitarian Canadians, are theoretically opposed to the streaming that goes on here in the schools, but also realize many of benefits to the children of this system.)
It was a super evening, although driving home I had to stop to get a drink to keep me awake. That turkey did me in. On the menu for today? Turkey sandwiches! Feels just like home.